Bobby's Bar-B-Q Buffet
Address: 1897 Jefferson Davis Hwy, Warrenville, SC 29851
Phone: 803-593-5900
Cards: yes
Hours of operation:  Wednesday – Friday; 11 – 3; Saturday 11 – 9; Sunday 11 – 3pm
"It really does have quite a buffet."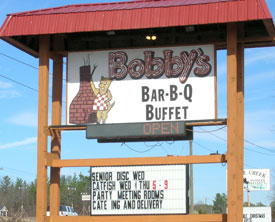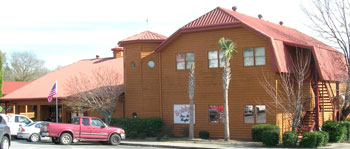 Bobby's has been around a long time and it has evolved into more than a barbeque restaurant.  In other words it is a large restaurant that features barbeque just as some of the other larger restaurants such as Shealy's in Leesville and School House in Scranton.  When you head to the wrap around buffet you find lots more on the buffet other than barbeque.  It's pretty much a country kitchen buffet with all of the things you would expect and a few that are pleasant surprises.
Bobby's is also the place where several local service clubs meet including the Sons of Confederate Veterans which always seems fitting since it is located on Jefferson Davis Highway.  Those from outside of the area who have eaten at Bobby's, and they are legion, often say it is in Aiken, but in truth, it is in Warrenville, which is between Aiken and Augusta, Georgia.  Indeed, it is closer to Augusta and North Augusta than to Aiken.
Bobby also does a huge catering business as the locals appreciate his cooking. 
The last time I was there I appreciated all of the good country eats on the buffet but I was especially delighted to find ribs there.  Then at the end of the meal, even though I was stuffed when I got through, I went back twice (!) for his banana pudding.  As has been noted elsewhere, banana pudding is a regular on the barbeque circuit and some of our judges won't give a restaurant a top score unless the banana pudding is up to their high standard.  Given that Bobby's gets a high score. 
If you are in the Aiken-North Augusta area you need to stop by and check out Bobby's Barbeque Buffet.